Quality of life and well-being of people first.
CMAlifts was inspired by this simple consideration to realize its lifting platforms. They are simple and definitive solutions to overcome existing differences in level and architectural barriers in a house. Choose with confidence between our two creations: FEBO, our 100% electric platform, and MERCURY, our traditional hydraulic platform, relying on a company which has long cared about their users.
Overcoming any installation constraints with a traditional elevator is now possible thanks to CMAlifts products which are renowned for their safety, flexibility, minimum encumbrance and low energy consumption. Our quality is certified by the most severe international standards. Our platforms comply with the latest Machinery Directive 2006/42/ EC, and hold the EU Declaration of Conformity issued by IMQ Italia. Our creations are high VALUE to your home.

FEBO 230V
Our FEBO platform uses the existing electrical system of your building and consumes up to 0.6kW in motion.

FEBO ENERGY
With system integrated batteries, it consumes up to 0.2 kW in motion.

BLOCK SECURITY
A system that works together with the antitheft system installed in the building which locks the platform at the floor in case of a break-in.

SAVE WITH US
The tax breaks granted for the purchase of our platforms are the best investment for the future.

ENERGY SAVING
A system that reduces energy consumption to practically zero when the platform is motionless at a landing, also thanks to the lighting timer which switches off the lights reducing furthermore the platform energy consumption. Lights switch on automatically when calling the lift.

SMART CHECK
On all FEBO platforms, "Smart Check" is an intelligent monitoring system which checks and prevents potential battery failure. Furthermore, in the event of a blackout, the platform continues to operate thanks to its energy autonomy.

REMOTE CONTROL
It allows to control and operate the machine through a simple SMS. For example, it is possible to receive real-time communications in the event of a fault and, accordingly, unblock the plant from a remote location.

PASSENGER SAFETY
Automatic transport to specific landing in case of black-out or electrical faults (not concerning safety circuits). PASSENGER SAFETY also ensures the opening of the landing doors and guarantees an incomparable travel comfort without jolts or turbulences.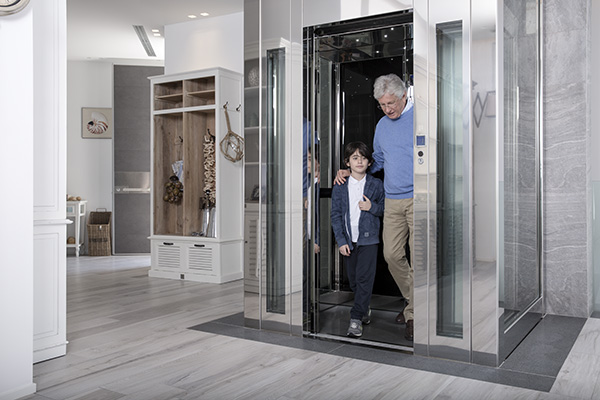 SAFETY: An all inclusive feature of our products, since safety is not an option!
Only for FEBO platform: uncontrolled movement monitoring system.
High stop precision at landing level..
Only "Gearless" engine FEBO platforms are guarantee of robustness and reliability.
Reduced maintenance thanks to a proven technology system and robustness of its components.
Landing signal of "busy", "lift arrival" and "floor level".
Travel comfort thanks to its silence feature and stop precision.
In the event of battery failure, FEBO platforms continue operating normally with electrical power.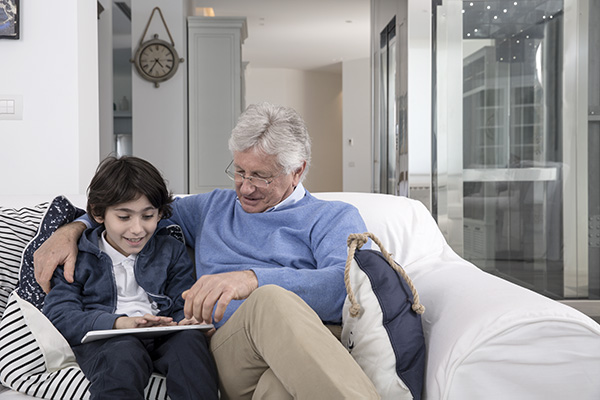 YOU DESIGN!
FEBO and MERCURY are 100% customizable in terms of design, materials and colours.
Download the brochure and discover the available customization
. All our solutions are made with quality elements and finishes that render the platform a unique hightech jewel, specifically forged for your home. Our wide range of options allows customers to be able to match their design ideas with products in line with their building requirements. CMAlifts accessories are designed to meet the diverse needs of users, and adapt to different types of buildings: from satin or polished steel handrails and fully customizable false ceilings to marble floors or parquet choices.
Particular attention is paid to doors (automatic, semi-automatic or doubleshutter) and cladding options (wood, laminate, steel or stone). Each material becomes a new opportunity to design a unique model. Unique exactly like yourself!